Market Update 
As expected and hoped for, the First Time Home Buyer Credit has been extended until April 1, 2010. 
Although our temperament has been and still is cautiously optimistic; we are starting to see very positive signs in the Maui real estate market that are leading us to be more bullish about the future.
As a reminder, we have lots of great tools available to help you search the Maui MLS.  You can customize your own search, and save it so that you are automatically notified of any new listings matching your criteria.  Try it.  We know you will like this feature.
Also, in addition to South Maui condos, most West Maui condos now have active links to site maps, virtual tours, comparable sales data, floor plans, etc.  This is another great tool that we are happy to make available to all of our subscribers at no charge.
We appreciate your referrals, and look forward to helping you with your next real estate transaction on Maui. 
Have a wonderful week.
Mahalo Nui Loa,
P.S. Are you contemplating buying or selling property outside of Maui?  Coldwell Banker is the leading real estate company in the world with the best resources in the industry.  Please allow us to refer you to an experienced and knowledgeable professional to help you.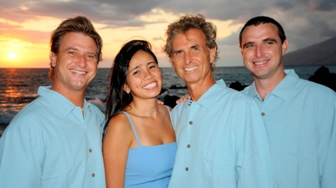 Gregory P. Smith R (B), Melissa Smith R (B), Ken Smith R (S), Jeremy Smith R (S)