43 Mano Dr
Deal of the Day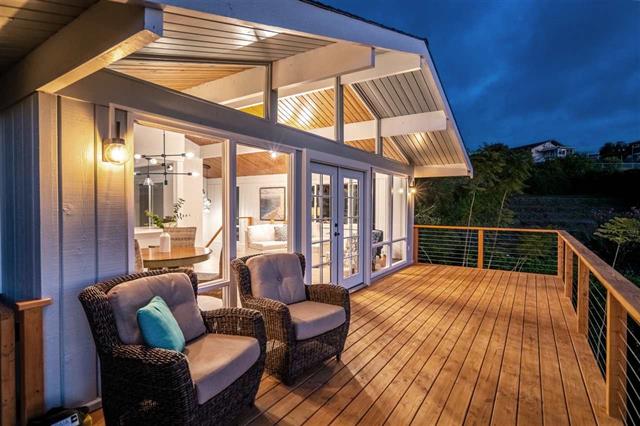 A brand new and beautifully done remodel in the heart of Kula! This 4 bed, 2 bath home has a lot to offer. It is situated in a great neighborhood that is easy to walk and on a large lot. The downstairs has a great living space perfect for a family or TV room with big glass sliders and lots of windows. The downstairs also has a separate laundry room, that heads out to the 2 car garage, a full bathroom, and 2 bedrooms. Upstairs is really the show stopper, with soaring ceilings and huge walls of glass and french doors, it really is a charming and breath taking space!
The living area upstairs has a fireplace for those cozy Kula nights or keep the lanai doors open during the day for the indoor/outdoor living that Hawaii is loved for. There is a huge beautiful deck off the upstairs that affords some ocean view and from which you really do feel like the king of the neighborhood. The kitchen upstairs is stunning! It is all open to the living room/dining area with a large island and barstools. All the upper shelves are open for that modern, country feel. The upstairs also has another 2 large bedrooms and a beautifully done bathroom with a sliding barn door and acacia wood counter. Both bedrooms have the high ceilings and look out over the backyard. Throughout the entire home the luxury vinyl flooring was used, most of the windows and doors are brand new, and almost every inch of this home has been upgraded in one way or another!
The lot has many beautifully mature trees, including Avocado, which produces large delicious avocados during the winter months, and Jacaranda, which blooms in May, turning all of Kula purple. This home is very conveniently situated with close access to Kula Hwy, 20 mins from Kahului, and near all Kula has to offer including farmers markets, Maui Bees, and the Upcountry Foodland.
Tags
Deal of the Day
|